"Education is the Movement
from Darkness to Light"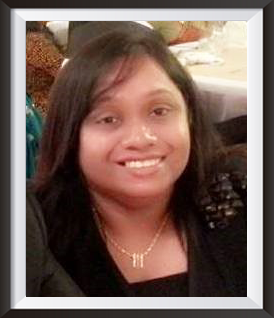 Hello Everyone,
Welcome to our home page,

Whiz Kids School of Speech, Drama and Speaking Skills was established in 1999. I, Mrs. Lilmini Meehallage as the Directress and the teacher of the above school work with three assistant teachers in a class. We, as a team do the school syllabus (written work) and the Speech and Drama and the Spoken English part every day in each class in a very comfortable environment for the kids with fans, comfortable chairs and tables etc. we do reading, poetry, written work and school syllabus every day. Dictation is done every other week. For the little ones home work is given every day. For example, they get to draw and colour and just one page from their homework book. For the bigger children, home work is given once a month. We as a team are well organised in class and do our best to support each and every kid in our class to the best of our abilities.





I studied at Holy Family Convent Colombo 4. I had my primary and secondary education there. As a child I started elocution classes when I was just 5. Under Wendy Whatmore Academy I did my exams under this great institution and was a teacher for almost 10 years there. Meanwhile I did Trinity London exams too I was a good athlete who represented Carmel house at Holy Family Convent and was a member of the school's under 15 and under 19 hockey teams. I captained the under 15 hockey team for 2 years and represented the Colombo team in Hockey Nationals too. I successfully completed a secretarial course at HFC after my Ordinary Examinations and started teaching under my teacher Mrs. Nilmini Perera (Nee Dharmaratne). That was the start which gave me the courage to be a teacher.


I started teaching at home and my classes were very successful. I had about 100 children by the year 2000. As a teacher for 15 years I am very happy where I am now. Teaching children from 3 and a half and above, I gain knowledge and learn new things too. At the moment I am teaching around 350 children. As a mother who had gone through things, I know how valuable every little one is. I lost my beloved son, "Delan", in 2005, but of course my husband and I are blessed with two kids – my daughter "Dileni" and my son "Dilain". "Whatever I do, where I ever I go, I will always keep space for my beloved son." If you select me and my team as your little ones, I promise that your little one will be guided and moulded very well under our secure wings. Our goal will be a better tomorrow for your little one!